Galvenais saturs
Iepazīt mūsu vadības komandu
Izpildītāju vadības komanda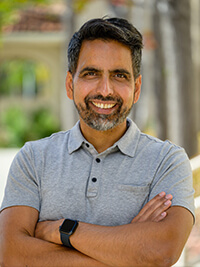 Sal Khan
Sal Khan is the founder and CEO of Khan Academy, a nonprofit with the mission of providing a free, world-class education for anyone, anywhere. He is also the founder of Schoolhouse.world, Khan Lab School and Khan World School, all nonprofits focused on making world class, personalized mastery education accessible.
Sal's interest in education began while he was an undergraduate at MIT. He developed math software for children with ADHD and tutored fourth- and seventh-grade public school students in Boston. He holds three degrees from MIT and an MBA from Harvard Business School.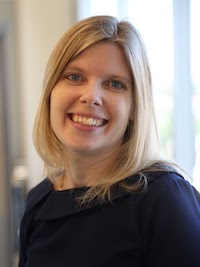 Kristen DiCerbo
Kristen DiCerbo, Ph.D. is the chief learning officer at Khan Academy. In this role, she is responsible for driving and communicating the learning strategy for Khan Academy's programs, content, and product to realize deep engagement and better learning outcomes. She leads the content and product management teams, ensuring pedagogical coherence and a research-informed design across Khan Academy's offerings.
Pirms Kāna akadēmijas Kristena bija Pearson mācīšanās pētījumu un dizaina viceprezidente. Savas karjeras laikā viņa ir pievērsusies mācīšanās pētījumu vadīšanai un iekļaušanai mācībās, piemēram, darbā Cisco Networking akadēmijā. Viņā arī strādājusi par skolas psiholoģi Arizonas skolu apgabalā.
Kristenai ir bakalaura grāds psiholoģijā un socioloģijā no Hamiltona koledžas un maģistra un doktora grādi izglītības psiholoģijā no Arizonas Valsts universitātes.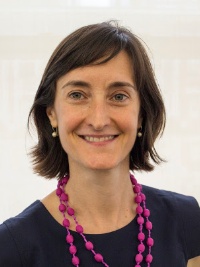 Vicki Zubovic
Vicki Zubovic is our chief external affairs officer. Vicki's team is responsible for raising all of the funding that keeps Khan Academy up and running. In addition, Vicki's team drives our work with school districts which is focused on reaching as many students as possible to increase learning. To do this, she and her team work with school district partners, philanthropists and donors, and strategic partners.
Vicki has more than 30 years of experience in the nonprofit and government sectors. Prior to joining Khan Academy, Vicki spent 11 years at KIPP NYC, where she was chief of external affairs and managing director of development. Before joining KIPP NYC, she served as the director of development and external affairs at The Boys' Club of New York. Prior to The Boys' Club of New York, she raised funds as the director of development and government relations at the Women's Prison Association for seven years. She serves on the boards of Eagle Academy Foundation and New Heights Youth, Inc. and is the co-secretary of her block association in Bed-Stuy, Brooklyn. Vicki is a graduate of the University of Sydney and the William Alanson White Institute.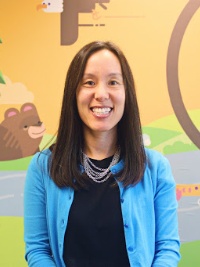 Caroline Hu Flexer
Caroline Hu Flexer is the vice president of Khan Academy Kids. She leads the team developing Khan Academy Kids, an educational program that is designed to inspire a lifetime of learning and discovery for children ages two to eight. The app includes interactive and original content across early literacy, language, math, and social-emotional skills.
Prior to Khan Academy, Caroline was the CEO and cofounder of Duck Duck Moose, which joined Khan Academy in 2016. Duck Duck Moose is the creator of 21 award-winning educational apps for children that have been downloaded over 100 million times. Before Duck Duck Moose, Caroline worked in product management and as a design consultant at IDEO.
Karolīnai ir bakalaura grāds arhitektūrā no Prinstonas universitātes un maģistra grāds arhitektūrā no Hārvarda Dizaina skolas , kā arī maģistra grāds no Stenfordas.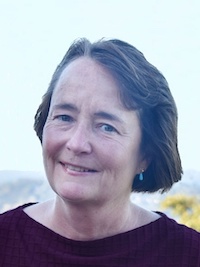 Julia Cowles
Džūlija Koulsa ir Kāna akadēmijas viceprezidente, vadošā juriste un korporatīvā sekretāre. Viņa ir atbildīga par juridiskajām, atbilstības un pārvaldības lietām, sevišķi ar tām, kas saistītas ar skolēnu datu privātumu, kā arī par struktūru un procesu ieviešanu, kas veidotu visaptverošu atbilstošu programmu, kas apmierinātu gan skolu apgabalu, gan atsevišķu skolēnu vajadzības. Viņa konsultē un atbalsta mūsu valdi, vadības komandu un kolēģus visās lomās, ieskaitot informācijas drošību, skolu un stratēģiskās partnerības, filantropiju un personāla vadību.
Pirms pievienošanās Kāna akadēmijai Džūlija bija vecākā juriste LOYAL3 - finanšu tehnoloģiju uzņēmumā - un pārvaldīja viņu juridiskos, ar regulējumu un pārvaldību saistītos jautājumus. Pirms tam viņa bija Davis Pols & Wardwell korporatīvā partnere, kur viņa strādāja ar korporatīvajām finansēm, sarežģītām un stratēģiskām biznesa transakcijām un korporatīvās pārvaldības jautājumiem.
Džūlija ieguvusi bakalaura grādu Hamiltona koledžā un grādu jurisprudencē Fordhama universitātē. Viņa ir bijusi Ričarda J. Kardamona ASV Apelāciju tiesas advokāte. Viņa ir uzņemta Kalifornijas un Ņujorkas juristu vidū un ir sertificēta informācijas privātuma speciāliste (CIPP/US).
Viņa strādā Hamiltona koledžas padomē un World Savvy valdē - tā ir bezpeļņas organizācija, kas veicina izglītību globālās kompetencēs.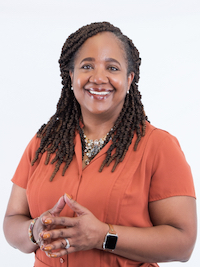 Regina Ross
As Chief People Officer, Regina Ross is responsible for stewarding Khan Academy's most strategic assets: our people and our company culture! Regina has over 25 years of experience in organizational and leadership development. These fields align with her passion for unlocking potential to create value. She leverages her experience and passion to enable all employees to deliver their best work toward attaining Khan Academy's mission while fulfilling their personal aspirations and career ambitions.
Prior to joining Khan Academy, Regina held senior leadership roles in Operations, Human Resources, and Change Management at Target, Amazon, and Pitney Bowes. Regina earned her BS in Industrial Engineering from Auburn University, and she holds professional certifications in Human Resources, Change Management, Coaching, and Continuous Process Improvement.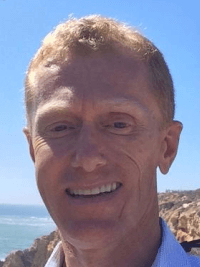 Paul Morgan
Paul Morgan serves Khan Academy as CTO and VP Engineering. He is responsible for overseeing the technical direction and implementation and data insights team.
During the past 30 plus years, Paul has proven himself as an innovations catalyst in roles of CTO, Chief Architect and engineering leader. He has founded several companies building consumer facing web applications, serving them in technical executive roles culminating in IPO preparation and acquisition as well as serving as a strategist and change agent in established enterprise companies. At Intuit he was Chief Architect of Hosting and led the transition to private and public clouds.
Paul joined Khan Academy in 2017 as Director of Engineering to lead Infrastructure to ensure that the site runs really well and learners can count on it being available. Over the past two years he has additionally been leading our Goliath services transformation work. He is thrilled and honored to have this opportunity to work more closely with the product teams and to get back to building inspiring, efficacious and engaging product.
When not working with computers he pursues his passion of Squash, Windsurfing, 3D printing and flying Paramotors!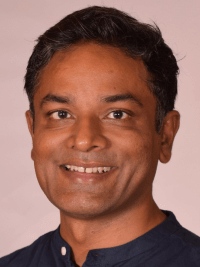 Sandeep Bapna
Sandeep Bapna is the vice president of international. In this role, he is responsible for accelerating Khan Academy's reach and impact globally. Sandeep joined Khan Academy in 2015 and helped set up and grow our India operations. India now has the largest user base for Khan Academy outside of the US. The team in India works with several Indian states to help level the playing field for learners, with support from long term strategic donors.
Prior to Khan Academy, Sandeep spent over 12 years at IFC, part of the World Bank Group, investing in companies in Asia, Africa, Latin America and Europe. He later founded an edtech startup that created communities for online learners in more than 80 countries.
Sandeep has a bachelor's degree in engineering from IIT Varanasi and a masters in business management from IIM Calcutta.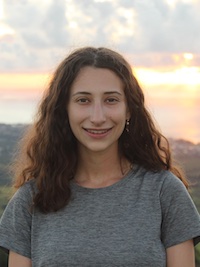 Rachel Boroditsky
Rachel Boroditsky is passionate about improving educational equity and excited to support Khan Academy as Chief of Staff. In this role, Rachel is accountable for driving the strategic planning process, providing strategic and operational support to the CEO, senior leadership team, and Board, and supporting special projects.
Prior to joining Khan Academy, Rachel was a manager at McKinsey & Company, where she worked with higher education institutions and systems on strategic and operational initiatives, and worked at a literacy and numeracy NPO, where she managed the implementation of tablet-based learning programs in Malawi. Rachel has a B.A. in economics and mathematical methods in the social sciences from Northwestern University. In her free time, Rachel loves hiking and spending time with her partner and their 12 year old chihuahua, Taco.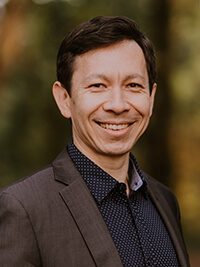 Julian Roberts
Julian Roberts is the Chief Financial Officer at Khan Academy. He leads and oversees all finance-related matters. He has held senior level roles in non-profit, government, and educational institutions and is committed to positive outcomes for students and their communities.
Prior to joining Khan Academy, Julian was the Chief Financial and Operating Officer at Relay Graduate School of Education. Before Relay, he was the Chief Financial Officer at Foundation for California Community Colleges. In these and prior organizations, he focused on building a robust and flexible infrastructure that supported organizational growth and transformation.
Julian transferred from the California Community College system to receive a BA from UC Berkeley. He also holds two master's degrees from Johns Hopkins.
In his free time, he rides bikes, paints and draws, and hangs out with his son.
---
Valde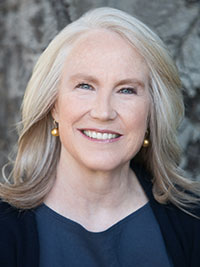 Ann Doerr
Kāna akadēmijas valdes priekšsēdētāja
Anna Durra ir Raisa universitātes pilnvarotā un Kāna akadēmijas valdes priekšsēdētāja. Viņa ir arī Padomes pilnvarotā Vides aizsardzības fondā. Anna uzsāka savu karjeru kā inženiere. Viņa ieņēma dažādus ar inženieriju un menedžmentu saistītus amatus Intel, Silicon Compilers un Tandem Computers. Annai ir Raisa universitātes bakalaura un maģistra grādi elektriskajās inženierzinātnēs.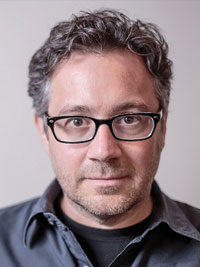 Larry Cohen
Gates Ventures vadītājs
Lerijs ir Gates Ventures - privāta Bila Geitsa 2008.gadā izveidota biroja -vadītājs. Pirms Gates Ventures Lerijs bija Microsoft Corporation viceprezidents mārketinga jautājumos. Lerijs pievienojās Microsoft 1995.gadā, kad uzņēmums spēra pirmos soļus tiešsaistes darbā. Pirms Microsoft viņš ieņēmis ar produktu menedžmentu saistītus amatus Apple/Claris un pirms tam - Collabra Software, ko nopirka Netscape.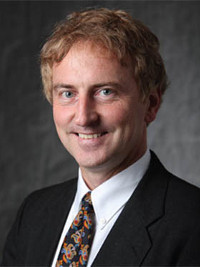 Sean O'Sullivan
SOSV: The Accelerator dibinātājs un vadošais partneris
Šons O`Salivans ir SOSV: The Accelerator VC dibinātājs un vadošais partneris. Viņš pabeidzis Rensīlera Politehnisko institūtu un sācis karjeru, dibinot MapInfo, kas ielu kartēšanas tehnoloģijas ienesa personīgajos datoros. MapInfo vēlāk kļuva par 200 miljonu dolāru vērtu publisku kompāniju. Viņa pirmais interneta uzņēmums NetCentric sāka vairākus interneta skaitļošanas konceptus un viņu pazīst kā vienu no termina "mākoņdatošana" autoriem.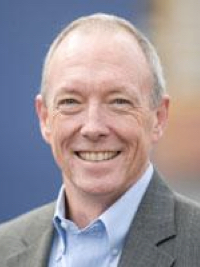 Ted Mitchell
Bijušais ASV Izglītības departamenta ministra vietnieks
Ted Mitchell most recently served as the Under Secretary in the US Department of Education following his nomination by President Obama and his confirmation by the US Senate in 2014. In that role, Ted oversaw higher education and adult education policy as well as federal student aid. During Ted's time as Under Secretary, the Department promoted extensive experimentation and innovation to provide access to affordable, high quality certificates and degrees to all learners, especially those typically underserved by the current system. Under Ted's leadership, the Department also launched the College Scorecard, a consumer-facing tool to help students and families make good college choices. Ted also led the Department's efforts to stop unscrupulous institutions from fleecing students and taxpayers. Prior to joining the Department, Ted served as CEO of the NewSchools Venture Fund, a venture philanthropy that invested more than $200 million over ten years in start ups committed to providing high quality K-12 education to all students. Ted's long career in education includes the presidency of the California State Board of Education, the presidency of Occidental College, and administrative leadership and faculty positions at UCLA, Stanford, and Dartmouth.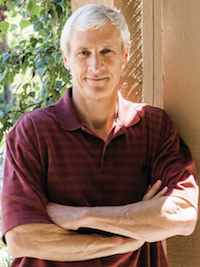 Curtis Feeny
Kērtiss Fenijs 18 gadu ir investējis uzņēmumu programmatūrās ar uzsvaru uz datu analīzi. Viņš ir bijis valdēs Ayla Networks, Kaggle, Wise.io, Autogrid, Sensys un citos veiksmīgos jaunuzņēmumos. Kērtiss ir bijis 31 valdē - gan publiskos, gan privātos uzņēmumos un organizācijās. Viņš ar Stenfordas profesoriem investējis Plangrid, Accuracy (IPO) un citos veiksmīgos Stenfordas universitātes jaunuzņēmumos. Kopš 2000.gada viņš ir Trammell Crow Company (TCC: NYSE) valdē, šo uzņēmumu 2006.gadā nopirka CB Richard Ellis (CBG: NYSE). 2001.gadā prezidents Džordžs Bušs aicināja Kērtisu kļūt par Presidio trasta pilnvaroto. Kērtiss bijis arī Staples (SPLS: NYSE) valdes loceklis. Pirms tam Kērtiss ir bijis pirmais izpilddirektors tikko veidotajā Stenfordas menedžmenta uzņēmumā, kas palīdzēja pārraudzīt universitātes dotācijas no 1992. līdz 2000.gadam, kad pārvaldāmie aktīvi pieauga no pusotra līdz deviņiem miljardiem. Kērtisam ir Hārvarda Biznesa skolas maģistra grāds un Teksasas A&M universitātes bakalaura grāds mehāniskajās inženierzinātnēs.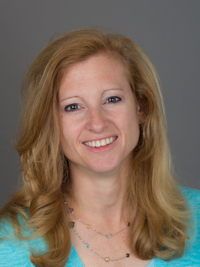 Laura Overdeck
Chair, Overdeck Family Foundation
Laura Overdeck is the Chair of Overdeck Family Foundation and Founder and President of Bedtime Math, a nonprofit that ignites kids' curiosity and learning by unleashing the fun in math. She is an alumna and former trustee of Princeton University, where she earned a B.A. in astrophysics. She also holds an M.B.A. from the Wharton School of Business and an honorary doctorate from Stevens Institute of Technology. Laura is also vice chair of the board at Liberty Science Center in New Jersey, and serves on the advisory boards for Princeton's Department of Astrophysical Sciences, Johns Hopkins Center for Talented Youth (CTY), and Governor's School of New Jersey.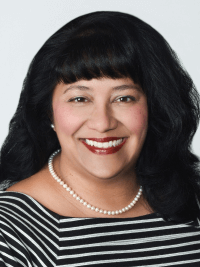 Patricia Levesque
CEO, Foundation for Excellence in Education
Patricia Levesque is the CEO of the Foundation for Excellence in Education (ExcelinEd), a leading education policy and advocacy organization founded by former Florida Governor Jeb Bush. With 25 years of experience, Patricia is a trusted thought leader in education policy and a tireless advocate for student-centered education. Serving as CEO since ExcelinEd's founding in 2007, Patricia and her team have worked in more than 30 states across the nation to develop customized solutions for policymakers, improving the lives of millions of students and families as a result.
Patricia previously served as Deputy Chief of Staff to Florida Governor Jeb Bush. She serves on advisory boards for Harvard's Center for Education Policy Research, Stanford's Hoover Institution Education Success Initiative, and Teach for America's School Systems Practitioner's Council. Patricia's career in public policy also includes service in the State of Florida on the Constitutional Revision Commission and Tax and Budget Reform Commission.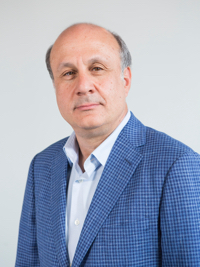 David Siegel
Co-Founder & Co-Chairman, Two Sigma; Chairman, Siegel Family Endowment
David Siegel is a computer scientist, entrepreneur, and philanthropist. He co-founded Two Sigma, a financial sciences company, with the belief that innovative technology and data science could help discover value in the world's data. Today, Two Sigma drives transformations across the financial services industry in investment management, venture capital, private equity, real estate, and insurance.
David's philanthropic efforts underscore his conviction that education, science, and technology are the keys to a better world. In keeping with this vision, he founded Siegel Family Endowment in 2011 to support organizations and leaders that will understand and shape the impact of technology on society.
He is a member of the Executive Committee of the MIT Corporation and is Chairman of the Cornell Tech Council. David also serves as Vice-Chair of the Scratch Foundation, an organization he co-founded in 2014 to support Scratch, a programming language and online community for children. In addition, he is a board member of NYC FIRST, FIRST National, Khan Academy, and Stanford's Center on Philanthropy and Civil Society. David also serves on the board of directors of Hamilton Insurance and Re:Build Manufacturing.
He received his BS in electrical engineering from Princeton and his PhD in computer science from the Massachusetts Institute of Technology, where he conducted research at the Artificial Intelligence Laboratory.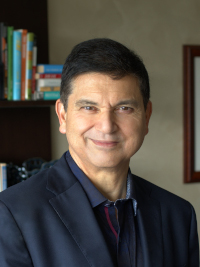 Sanjiv Yajnik
President of Financial Services, Capital One
Sanjiv Yajnik is President of Financial Services at Capital One, which includes overseeing the company's Auto Finance business. Since taking this role, Capital One has become one of the largest auto lenders in the nation. Additionally, as a true hands-on leader in digital innovation and engineering, Sanjiv holds multiple U.S. patents and has patents pending on digital products.
Sanjiv believes that vibrant businesses and vibrant communities go hand in hand, and he has committed to helping advance socioeconomic mobility, community growth and civic involvement. He holds multiple positions aligned to his personal passions, including serving as the Chairman of the Collin County Business Alliance (CCBA) in Texas, and is a board member and former chair of the nationally-acclaimed Dallas Symphony Association. Additionally, Sanjiv is the former treasurer of NAF, a national network of education, business and community leaders who work together to ensure high school students are college, career and future ready. He also sits on the Board of Directors for CBRE, the world's largest commercial real estate and investment company. Sanjiv earned an MBA from the University of Western Ontario.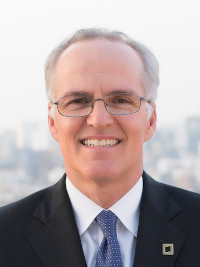 Carlos Rodriguez-Pastor
Chairman of Intercorp Peru Ltd., Founder / Managing Partner of Nexus Group
Carlos Rodríguez-Pastor is founder and Chairman of Intercorp and founder and Managing Partner of Nexus Group. Intercorp and Nexus Group invest primarily in Peru and the Andean Region and manage portfolio companies in financial services, retail, real estate, education, healthcare, leisure and entertainment and packaging.
He is also Co-Chairman of The Chairman's International Advisory Council of the Americas Society/Council of the Americas, member of The Global Advisory Council at Harvard University and member of the Board of Trustees at The New York Public Library.
Mr. Rodríguez-Pastor is involved in education projects as co-founder and Chairman of Innova Schools and member of the Khan Academy Board.
Mr. Rodriguez-Pastor graduated with a BA in Social Sciences from the University of California at Berkeley in 1983 and obtained an MBA from the Tuck School at Dartmouth College in 1988.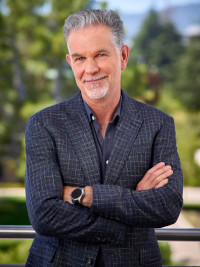 Reed Hastings
Founder and Executive Chairman
Reed Hastings became Executive Chairman of Netflix in 2023 after 25 years as CEO. He co-founded Netflix in 1997. In 1991, Reed founded Pure Software, which made tools for software developers. After a 1995 IPO, and several acquisitions, Pure was acquired by Rational Software in 1997. Reed is an active educational philanthropist and served on the California State Board of Education from 2000 to 2004. He is currently on the board of several educational organizations including KIPP and Pahara. Reed is also a board member of The City Fund. He received a B.A. from Bowdoin College in 1983, and an M.S.C.S. in artificial intelligence from Stanford University in 1988. Between Bowdoin and Stanford, Reed served in the Peace Corps as a high school math teacher.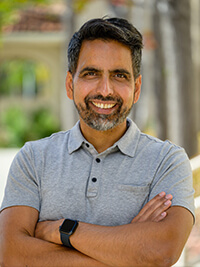 Sal
Dibinātājs un vadītājs
Salmans izveidojis Kāna akadēmiju 2005.gadā, lai palīdzetu savai māsīcai (un drīz arī citiem radiniekiem). Papildus Kāna akadēmijas vīzijas un virziena veidošanai viņš vēl aizvien rada daudzus video (bet nu viņš vairs nav vienīgais).
Salmanam ir trīs zinātniskie grādi no Masačūsetsas Tehnoloģiju institūta un maģistra grāds no Hārvardas.
---
Starptautiskā konsultatīvā padome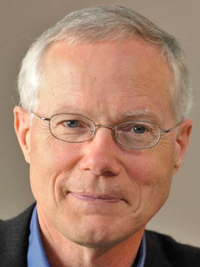 Scott Cook
Skots Kuks bija viens no Intuit radītājiem 1983.gadā un tagad viņš ir izpildkomitejas priekšsēdētājs. Pirms Intuit radīšanas Kuks sniedza konsultācijas banku un tehnoloģiju nozarēs Bain & Company - korporatīvo stratēģiju konsultāciju uzņēmumā. Viņš ir strādājis Procter & Gamble - mājsaimniecības produktu milzī - vairākos ar mārketingu saistītos uzņēmumos, ieskaitot zīmola vadīšanu. Šobrīd viņš ir Procter & Gamble valdē. Turklāt Kuks ir valdes loceklis Hārvardas Biznesa skolas Dekāna konsultatīvajā padomē, Viskonsīnas universitātes Zīmolu un produktu menedžmenta centrā, Intuit stipendiju fondā un Valhalla labdarības fondā. Viņš ir arī eBay un PayPal valdes loceklis.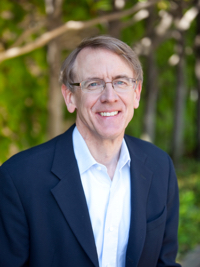 John Doerr
John Doerr joined Kleiner Perkins Caufield & Byers in 1980 and has since backed some of the world's most successful entrepreneurs, including Larry Page, Sergey Brin and Eric Schmidt of Google; Jeff Bezos of Amazon.com, and Scott Cook and Bill Campbell of Intuit. John's passion is helping entrepreneurs create the "Next Big Thing" in mobile and social networks, greentech innovation, education and economic development. Ventures sponsored by John have created more than 300,000 new jobs. John serves on the boards of Amyris, Google, and Zynga, as well as several private technology ventures. He also led KPCB's investment in Twitter.
Outside of KPCB, John supports entrepreneurs focused on the environment, public education and alleviating global poverty. These include NewSchools.org, TechNet.org, the Climate Reality Project and ONE.org. John earned B.S. and M.S. degrees in electrical engineering from Rice University and an M.B.A. from Harvard Business School. He also holds several patents for computer memory devices. John is a member of the American Academy of Arts and Sciences, and a member of U.S. President Barack Obama's Council on Jobs and Competitiveness.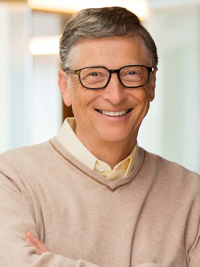 Bill Gates
Bill Gates is co-chair of the Bill & Melinda Gates Foundation. In 1975, Bill Gates founded Microsoft with Paul Allen, and led the company to become the worldwide leader in business and personal software and services.
In 2008, Bill transitioned to focus full-time on his foundation's work to expand opportunity to the world's most disadvantaged people. Along with co-chair Melinda Gates, he leads the foundation's development of strategies and sets the overall direction of the organization. In 2010, Bill, Melinda, and Warren Buffett founded the Giving Pledge, an effort to encourage the wealthiest families and individuals to publicly commit more than half of their wealth to philanthropic causes and charitable organizations during their lifetime or in their will.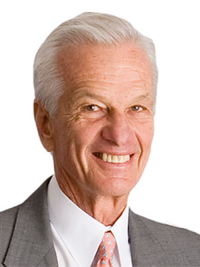 Jorge Paulo Lemann
Žorže Paulo Lemans ir Lemana fonda priekšsēdētājs un līdzdibinātājs un direktors 3G Capital - starptautiskam investīciju uzņēmumam, kurš koncentrējas uz ilgtermiņa vērtību, īpašu uzmanību pievēršot zīmolu un biznesu potenciāla palielināšanai. Viņam pieder akciju kontrolpakete un viņš ir valdes loceklis Anheuser-Buscg InBev, kā arī viņš ir Kraft Heinz Company valdes loceklis. Viņš iepriekš ir bijis viens no dibinātājiem - akcionāriem un izpilddirektors Banco de Investimentos Garantia Brazīlijā, pirms tā tika pārdota Credit Swiss First Boston. Viņš bijis arī The Gillette Company un Swiss Reinsurance valdēs. Žorže bijis arī DaimlerChrysler un Credit Suisse konsultatīvajās padomēs un vadījis Ņujorkas biržās Latīņamerikas konsultatīvo padomi.
Jorge received his BA from Harvard University, and formerly served on the advisory board of Harvard Business School.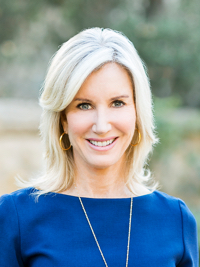 Susan McCaw
Sjūzana Makkova ir privāta investīciju uzņēmuma SRM Capital Investments prezidente. No 2005. līdz 2007.gadam Makkovas kundze bija ASV vēstniece Austrijā. Viņa iepriekš bijusi Stenfordas universitātes pilnvaroto padomes locekle, kā arī līdzvadījusi Stenfordas 1 miljarda dolāru kampaņu bakalaura studijām.
Sjūzana strādā vairākās padomēs, ieskaitot Lions Gate Entertainmen Corp (NYSE: LGF.B), Teach For America, Ronalda Reigana fondu un Stenfordas Ekonomiskās politikas pētījumu institūtu. Viņa pārrauga Hoover Insitution, kur viņa ir izpildkomitejas vicepriekšsēdētāja. Turklāt viņa ir valdes locekle - dibinātāja, kā arī valdes priekšsēdētāja Malalas fondam meiteņu izglītībai. Sjūzana strādā arī Knight-Hennessy Zinātnes programmas starptautiskajā konsultatīvajā padomē un Hārvarda Biznesa skolas dekāna padomnieku padomē, un ir Ārlietu padomes un Amerikas Vēstnieku padomes biedre.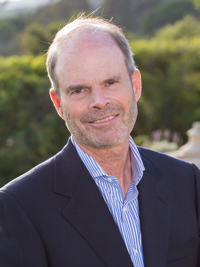 Craig McCaw
Craig McCaw is Chairman and CEO of Eagle River Inc., a private investment firm focused on strategic investments in the communications industry. Mr. McCaw is an experienced telecommunications entrepreneur, who has started and built many successful companies over the past 30 years in the cable, cellular telephone, wireless broadband, and satellite industries. Mr. McCaw served as Chairman and CEO of McCaw Cellular Communications, which he built into the nation's leading provider of cellular services, until the company was sold to AT&T Corporation in 1994. Following the sale of McCaw Cellular, Mr. McCaw restructured Nextel Communications and co-founded Nextel Partners and other communication companies in the US and abroad. In 2003, Mr. McCaw co-founded and served as Chairman and CEO of Clearwire Corporation, a wireless broadband company. Mr. McCaw is President of the Craig & Susan McCaw Foundation which supports educational, environmental, and international economic development projects. Throughout his career, Mr. McCaw has served on a number of corporate and philanthropic boards including Conservation International, National Security Telecommunications Advisory Committee, the Academy of Achievement, Horatio Alger Association of Distinguished Americans, and Friends of The Nelson Mandela Foundation. He currently serves as Chairman of the Board of The Nature Conservancy.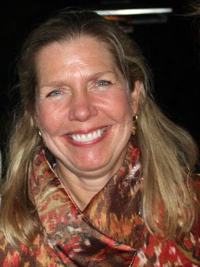 Signe Ostby
Signe Ostby started her career with Procter & Gamble as a brand assistant and introduced in-store sampling methods to the company. After leaving P&G, she worked briefly at Clorox before finding her niche in the high-tech marketplace. Ostby launched her start-up, Software Publishing Corporation, making productivity software for personal computers and bringing the concept of trial-size promotion to software products. Ostby subsequently started a marketing strategy consulting practice, working for many of the leading personal computer hardware and software companies. In addition, she developed a seminar series to teach consumer packaged goods concepts to high-tech companies selling products through retail stores.
Ostbija un viņas vīrs Skots Kuks izveidojuši Zīmolu un produktu menedžmenta centru Viskonsīnas Biznesa skolā un turpina darboties centra konsultatīvajā padomē. Otsbija strādājusi arī Viskonsīnas biznesa skolas Dekāna kosultatīvajā padomē, un ir direktore Vides aizsardzības fondam, Intuit stipendiju fondam un Valhalla labdarības fondam. Paralēli savām filantropijas aktivitātēm Otsbija pievērsusies ilgtspējīgai zirgu audzēšanai, pavairošanai, trenēšanai uz izrādīšanai.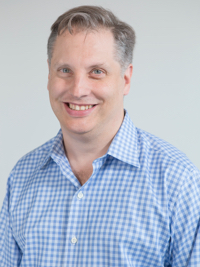 John Overdeck
John Overdeck is the co-founder and co-chairman of Two Sigma Investments, LP, a New York City-based investment management fund that develops systematic trading systems for its clients. Previously, he was a Managing Director at D.E. Shaw & Co. and a Vice President at Amazon.com. John received his Bachelor's degree in Mathematics with distinction and a Master's in Statistics from Stanford University. John is President of Overdeck Family Foundation, Vice Chair of the National Museum of Mathematics, as well as a director of the Robin Hood Foundation and the Institute for Advanced Study.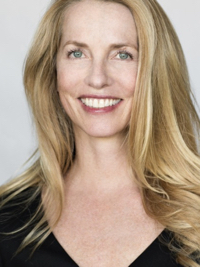 Laurene Powell Jobs
Laurene Powell Jobs is founder and president of Emerson Collective, an organization that supports social entrepreneurs who are committed to the ideal that everyone ought to have the chance to live to their full potential.
Viņa arī ir valdes prezidente College Track - programmai, ko viņa dibināja 1997.gadā, lai sagatavotu nelabvēlīgos apstākļos esošus skolēnus panākumiem studijās. Līdzās savam darbam Emerson Collective un College Track, Lorena ir valdēs NewSchools riska fondā, Tech for All, OZY Media, Conservation International un Stenforda universitātē. Viņa ir arī Ārlietu padomes priekšsēdētāja konsultatīvajā padomē. Viņai ir bakalaura grādi no Pensilvānijas universitātes un maģistra grāds no Stenforda biznesa skolas.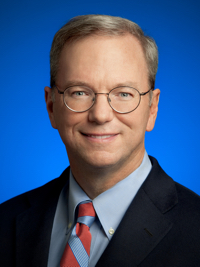 Eric Schmidt
Eric Schmidt is the executive chairman of Alphabet Inc. He is responsible for the external matters of all of the holding company's businesses, including Google Inc., advising their CEOs and leadership on business and policy issues.
Prior to the establishment of Alphabet, Eric was the chairman of Google Inc. for four years. From 2001-2011, Eric served as Google's chief executive officer, overseeing the company's technical and business strategy alongside founders Sergey Brin and Larry Page. Under his leadership, Google dramatically scaled its infrastructure and diversified its product offerings while maintaining a strong culture of innovation, growing from a Silicon Valley startup to a global leader in technology.
Prior to joining Google, Eric was the chairman and CEO of Novell and chief technology officer at Sun Microsystems, Inc. Previously, he served on the research staff at Xerox Palo Alto Research Center (PARC), Bell Laboratories and Zilog. He holds a bachelor's degree in electrical engineering from Princeton University as well as a master's degree and Ph.D. in computer science from the University of California, Berkeley.
Eric is a member of the President's Council of Advisors on Science. He was elected to the National Academy of Engineering in 2006 and inducted into the American Academy of Arts and Sciences as a fellow in 2007. He also chairs the board of the New America Foundation, and since 2008 has been a trustee of the Institute for Advanced Study in Princeton, New Jersey. Since 2012, Eric has been on the board of the Broad Institute and the Mayo Clinic. In 2013, Eric and Jared Cohen co-authored The New York Times bestselling book, The New Digital Age: Transforming Nations, Businesses, and Our Lives. In September 2014, Eric published his second New York Times best seller, How Google Works, which he and Jonathan Rosenberg co-authored with Alan Eagle.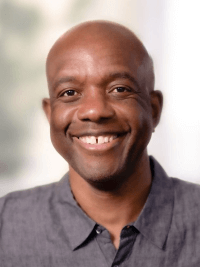 James Manyika
James is a Senior Vice President at Google. He focuses on Technology and Society, on issues ranging from AI to the future of work and the digital economy, computing infrastructure, sustainability that have the potential for broad impact on society.
Prior to Google, he spent over 25 years at McKinsey & Company, including serving on its board, and is now Senior Partner emeritus and Chair emeritus of the McKinsey Global Institute (MGI). Based in Silicon Valley, James advised the chief executives of many of the world's leading tech companies. He led MGI for 13 years, including leading research on technology's impact on business, the economy and society, as well as on other global economy trends.
He was appointed by President Obama to serve as Vice Chair of the Global Development Council at the White House, and by two US Commerce Secretaries to the Digital Economy Board and the National Innovation Board. He serves on the boards of the Council on Foreign Relations, Hewlett and MacArthur foundations.
He is a Visiting Professor at Oxford's School of Government and a member of the National Academies of Science, Engineering and Medicine's Committee on Responsible Computing. He serves on the board of the Broad Institute of MIT and Harvard and on advisory boards of research institutes at Stanford, Havard, Oxford, and Toronto.
He has been elected a Fellow of the American Academy of Arts and Sciences, a Distinguished Fellow of Stanford's AI Institute, a Distinguished Fellow in Ethics & AI at Oxford, a Visiting Fellow of All Souls College and a Fellow of Balliol College, Oxford. A Rhodes Scholar, James has a DPhil, MSc, MA from Oxford in AI and robotics, mathematics and computer science, a BSc in electrical engineering from the University of Zimbabwe.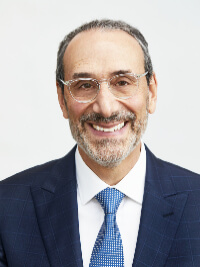 Daniel C. Benton
Benton Capital Managment vadītājs
Dens Bentons ir viens no savas paaudzes vadošajiem tehnoloģiju investoriem. Pēc Andor Capital Management līdzdibināšanas 2001.gadā Bentons bija tās vadītājs, līdz slēdza uzņēmumu pēc 15 gadu ilgas veiksmīgas darbības. Tagad viņš vada Benton Capital Managment - privātu ģimenes uzņēmumu.
1980.gadā Bentons absolvēja magna cum laude ar bakalaura grādu matemātikā no Colgate universitātes. Viņš Hārvarda universitātē ieguva maģistra grādu un 2010.gadā Colgate universitāte apbalvoja viņu ar goda LHD.
Bentons savu karjeru iesāka kā vērtspapīru analītiķis Goldman Sachs astoņdesmito gadu vidū. 1993.gadā Bentons pievienojās Dawson Samberg Capital Managment kā tehnoloģiju analītiķis un portfeļa menedžeris. Vēlāk viņš bija Pequot Capital Managment (Dawson Samberg pēctecis) prezidents, kur viņš vadīja firmas publisko tehnoloģiju fondus un komandu.
Bentons ir bijis Colgate univeristātes valdē kopš 2001.gada un ir lielākais ziedotājs universitātes 200 gadu vēsturē. Viņš ir arī Īpašās ķirurģijas slimnīcas (HSS) un Horācija Manna skolas valdēs.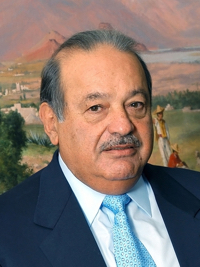 Carlos Slim
Carlos Slim Helú is a Civil Engineer who studied in the Universidad Nacional Autonoma de Mexico (UNAM) and was –at that time- a Professor of Algebra and Linear Programming. He has been an investor since 1952, and at 25, he founded Inbursa and Grupo Carso, companies currently involved in different activities such as: industry, construction, telecommunications, finance, energy, mining, infrastructure, real estate, and other areas, in more than 40 countries.
In 1986, he established the Fundación Carlos Slim to impact the most vulnerable populations; the foundation has directly benefited millions of people. With a marked sense of social responsibility, efficiency, and proven results, the foundation has programs in various fields, such as education, employment, health, nutrition, social justice, culture, human development, support during natural disasters, protection and conservation of the environment, and economic development. These programs help improve the quality of life for populations of all ages, fostering the development of human capital and generating opportunities for people, their communities, and their countries. He has received numerous awards for his business and philanthropic work. He loves history especially civilization changes and human origin, astrophysics, nature, culture, sports, and first of all, his family and friends. He is the father of six children.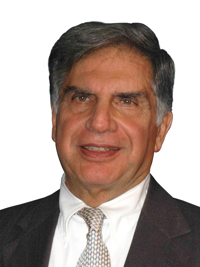 Ratan Tata
Ratan Tata is an Indian businessman, investor, philanthropist and chairman emeritus of Tata Sons. He was the chairman of the Tata group, a Mumbai-based global business conglomerate from 1991 until 2012, after having begun his career in the Tata group in 1962. He continues to head the Tata group's charitable trusts. He is a director on the board of Alcoa Inc. and serves on the jury panel of Pritzker Prize. He is also a member of the Board of Trustees of University of Southern California, Cornell University, Harvard Business School Board of Dean's Advisors and X Prize.
---
Domu līderības padome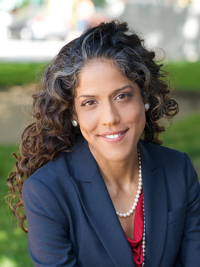 Russlynn Ali
Russlynn believes that education is the cornerstone to self-reliance. It's why she served as assistant secretary for Civil Rights at the U.S. Department of Education from 2009 to 2012, acting as Secretary Arne Duncan's lead advisor on equity and civil rights, and leading over 600 attorneys as they revitalized civil rights enforcement in education. It's why, prior to her work in the Obama Administration, Russlynn served as vice president of the Education Trust in Washington, D.C. and founded and ran Education Trust-West, in Oakland.
Tāpēc Raslina ir strādājusi par Emerson Collective domu līderi un izglītības vienlīdzības vēstnieci. Kā vadošā direktore Emerson Collective viņa ir veidojusi investīcijas un partnerības ar citām organizācijām, lai veicinātu izglītības vienlīdzību ASV. Un tāpēc Raslina izveidojusi un tagad ir valdes locekle un vadītāja XQ Institūtam - sadarbībai, kas veltīta skolu sistēmas izmaiņām Amerikā. XQ Institūta misija ir attīstīt jaunu cilvēku mācību iespējas, kas pavērtu durvis uz plašo pasauli. Tā pirmā iniciatīva QX: The Super School Project uzrunā Amerikas skolēnus, skolotājus, administratorus, pilsoniskās sabiedrības līderus, biznesus, uzņēmējus, māksliniekus un dizainerus un aicina gatavot skolēnus nākotnei, radot nākamās paaudzes Amerikas vidusskolu.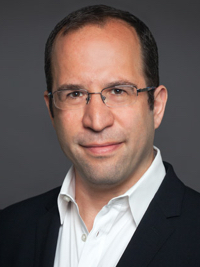 David Coleman
David grew up in a family of educators and followed them into the field. He went to public school in New York City before enrolling at Yale University. At Yale, he taught reading to high school students from low-income families and started Branch, an innovative community service program for inner-city students in New Haven, Conn. Based on the success of Branch, David received a Rhodes Scholarship, which he used to study English literature at the University of Oxford and classical educational philosophy at the University of Cambridge in the U.K. He returned to the U.S. to work at McKinsey & Company for five years, where he led much of the firm's pro bono work in education.
With a team of educators, David founded the Grow Network, an organization committed to making assessment results truly useful for teachers, parents and students. The Grow Network delivered breakthrough-quality reports for parents and teachers as well as individualized learning guides for students. McGraw-Hill acquired the Grow Network in 2005.
In 2007, David left McGraw-Hill and co-founded Student Achievement Partners, a nonprofit that assembles educators and researchers to design actions based on evidence to improve student outcomes. Student Achievement Partners played a leading role in developing the Common Core State Standards in math and literacy. David left Student Achievement Partners in the fall of 2012 to become president of the College Board.
David was named to the 2013 Time 100, the magazine's annual list of the 100 most influential people in the world. He has been recognized as one of Time magazine's "11 Education Activists for 2011" and was one of the NewSchools Venture Fund Change Agents of the Year for 2012. He is the proud father of two.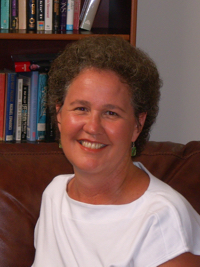 Linda Darling-Hammond
Linda Darling-Hammond is President of the Learning Policy Institute, as well as Professor of Education Emeritus and Faculty Director of the Stanford Center for Opportunity Policy in Education at Stanford University. She is a former president of the American Educational Research Association and member of the National Academy of Education as well as the American Academy of Arts and Sciences. Her research and policy work focus on issues of educational equity, teaching quality, and school reform. She has advised school leaders and policymakers at the local, state, and federal levels. In 2008, she served as director of President Obama's education policy transition team. Among her 400+ publications, her book, The Flat World and Education: How America's Commitment to Equity will Determine our Future, received the coveted Grawemeyer Award in 2012.
Darling-Hammond received her B.A. (magna cum laude) from Yale University in 1973, and her Ed.D. in Urban Education (with highest distinction) from Temple University in 1978. She holds honorary degrees from 14 universities in the United States and abroad and has received numerous awards for her contributions to research, policy, and practice.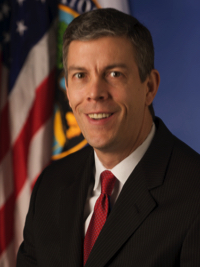 Arne Duncan
As managing partner at Emerson Collective, former U.S. Secretary of Education Arne Duncan returns to Chicago on a mission to improve the lives of young adults in his hometown. Through partnerships with local business leaders, community organizers, and nonprofit groups, Duncan aims to create job and life opportunities for disconnected youth between the ages of 17 and 24.
Prior to joining the Obama Administration, Duncan served as chief executive officer of Chicago Public Schools. From 2001 to 2008, Duncan won praise for uniting the city's stakeholders behind an education agenda that included opening 100 new schools; expanding after-school, summer learning, early childhood, and college access programs; dramatically boosting the caliber of teachers; and building public-private partnerships around a variety of education initiatives. Duncan graduated magna cum laude from Harvard University in 1987, majoring in sociology. At Harvard he served as co-captain of the basketball team and was named a first team Academic All-American.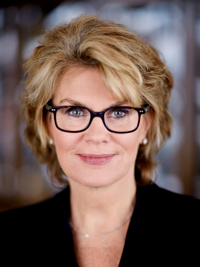 Anne Finucane
Anne M. Finucane is vice chairman at Bank of America and a member of the company's executive management team. She is responsible for the strategic positioning of Bank of America and leads the company's Environmental, Social and Governance (ESG) efforts. In addition, she oversees public policy, customer research and analytics, global marketing and communications. Finucane chairs the global ESG Committee at Bank of America, which directs all of the company's ESG efforts. She stewards Bank of America's $125 billion environmental business initiative, including its $10 billion Catalytic Finance Initiative to mobilize market capital to deliver new investment into high impact clean energy projects. She oversees the company's $1.2 billion Community Development Financial Institution portfolio and helps manage Bank of America's 10-year, $1.5 trillion community development lending and investing goal – the largest of its kind ever established by a U.S. financial institution. She also chairs the Bank of America Charitable Foundation, including its 10-year, $2 billion charitable giving goal. Active in the community, Finucane serves on both corporate and nonprofit boards of directors including Carnegie Hall, the National September 11 Memorial & Museum, the American Ireland Fund, the John F. Kennedy Library Foundation, CVS Health, Brigham and Women's Hospital, Partners Healthcare, and Special Olympics. She serves on the U.S. State Department's Foreign Affairs Policy board and also is a member of the Council on Foreign Relations.
Finucane has won numerous professional and public service accolades. Most recently, she was named to AdWeek's 2016 Power List: Top 100 Leaders in Marketing, Media & Tech. In 2013 she received the New York Women in Communications Matrix Award, which recognizes outstanding lifetime achievement in the communications industry, and the inaugural International Women's Media Foundation Leadership Award. She was named 2013 Advertising Woman of the Year by Advertising Women of New York, and American Banker magazine annually names her one of the "25 Most Powerful Women in Banking."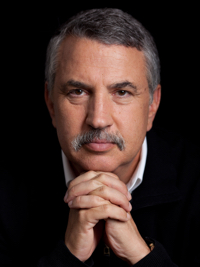 Thomas Friedman
Tomass L. Frīdmans - starptautiski zināms autors un žurnālists - trīs reizes ieguvis Pulicera prēmiju par savu darbu The New York Times. Viņš pievienojās laikrakstam 1981.gadā un kļuva par tā ārzemju notikumu apskatnieku 1995.gadā. Viņš savos ārlietu apskatos stāsta par ASV iekšpolitiku un ārpolitiku, Tuvo Austrumu konfliktiem, starptautisko ekonomiku, vidi, bioloģisko daudzveidību un enerģētiku. Frīdmans ir sešu labi pārdotu grāmatu autors: Pasaules iepazīšana pēc 11.septembra, Zeme ir plakana: Īsa 21.gadsimta vēsture; Karsta, plakana un pārapdzīvota: Kāpēc mums nepieciešama zaļā revolūcija un kā tā var atjaunot Ameriku; Tie bijām mēs: Kā Amerika atpalika pasaulē, ko radījām mēs, un kā mēs varam tikt atpakaļ (uzrakstīta kopā ar Maiklu Mandelbaumu). Frīdmans dzimis Mineapolisā un ieguvis bakalaura grādu Vidusjūras studijās Brandeisa universitātē 1975.gadā. 1978. gadā ieguvis maģistra grādu moderno Vidējo Austrumu studijās Oksfordas universitātē.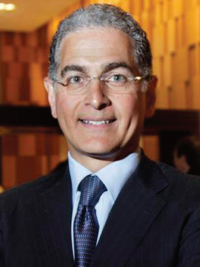 Mark Hoplamazian
Mark Hoplamazian is President and Chief Executive Officer of Hyatt Hotels Corporation. Prior to being appointed to his present position in 2006, Hoplamazian served as President of The Pritzker Organization, L.L.C. ("TPO"), the principal financial and investment advisor to certain Pritzker family business interests. During his 17 year tenure with TPO he served as advisor to various Pritzker family-owned companies, including Hyatt Hotels Corporation and its predecessors. He previously worked in international mergers and acquisitions at The First Boston Corporation in New York. Hoplamazian was appointed to the VF Corporation Board of Directors in February 2015, and serves on the Advisory Board of Facing History and Ourselves, the Council on the University of Chicago Booth School of Business, the Executive Committee of the Board of Directors of World Business Chicago, the Board of Directors of New Schools for Chicago and of the Chicago Council on Global Affairs, and the Board of Trustees of the Aspen Institute and of the Latin School of Chicago. Mr. Hoplamazian is a member of the World Travel & Tourism Council and the Commercial Club of Chicago and is a member of the Discovery Class of the Henry Crown Fellowship.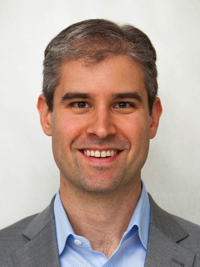 Michael Horn
Michael Horn speaks and writes about the future of education and works with a portfolio of education organizations to improve the life of each and every student. He is the co-founder of and a distinguished fellow at the Clayton Christensen Institute for Disruptive Innovation, a non-profit think tank; he serves as a principal consultant for Entangled Solutions, which offers innovation services to higher education institutions; and he is the director of the Education + Technology fund, a joint philanthropic project of Two Sigma and Robin Hood with the mission of unlocking the potential of technology to advance achievement for low-income students.
Horns ir daudzu grāmatu, ziņojumu, rakstu par izglītību autors un līdzautors - ieskaitot apbalvoto grāmatu "Revolucionārā klase: kā revolucionārās inovācijas mainīs veidu, kā pasaule mācās" un Amazon bestselleru "Sajaukts: revolucionāro inovāciju izmantošana skolu uzlabošanai". Viņš ir eksperts revolucionārajās inovācijās, tiešsaistes mācībās, kombinētajās mācībās, kompetencēs balstītā izglītībā un izglītības sistēmas maiņā uz skolēnu orientētu sistēmu, un viņš darbojas virknē izglītības organizāciju konsultatīvajās padomēs.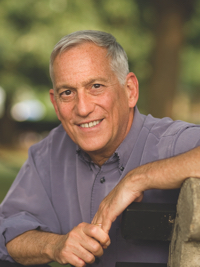 Walter Isaacson
Walter Isaacson is the president and CEO of the Aspen Institute, a nonpartisan educational and policy studies institute based in Washington, DC. He has been the chairman and CEO of CNN and the editor of TIME magazine. He is the author of The Innovators: How a Group of Hackers, Geniuses, and Geeks Created the Digital Revolution (2014), Steve Jobs (2011), Einstein: His Life and Universe (2007), Benjamin Franklin: An American Life (2003), and Kissinger: A Biography (1992), and coauthor of The Wise Men: Six Friends and the World They Made (1986).
Isaacson is chair emeritus of Teach for America, which recruits recent college graduates to teach in underserved communities. From 2005-2007 he was the vice-chair of the Louisiana Recovery Authority, which oversaw the rebuilding after Hurricane Katrina. He was appointed by President Barack Obama and confirmed by the Senate to serve as the chairman of the Broadcasting Board of Governors, which runs Voice of America, Radio Free Europe, and other international broadcasts of the United States, a position he held from 2009 to 2012. He is a member of the American Academy of Arts and Sciences and serves on the board of United Airlines, Tulane University, the Overseers of Harvard University, the New Orleans Tricentennial Commission, Bloomberg Philanthropies, the Society of American Historians, the Carnegie Institution for Science, and My Brother's Keeper Alliance. He is a graduate of Harvard College and of Pembroke College of Oxford University, where he was a Rhodes Scholar.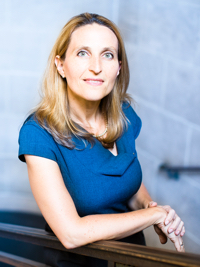 Amy Jarich
Eimija Jariha ir vicekanclere un direktore Kalifornijas universitātes uzņemšanas komisijā. Viņa strādājusi uzņemšanas vadībā vairāk nekā 10 gadu, sākot no Virdžīnijas universitātes 2012.gadā beidzot ar Kalifornijas universitāti. Viņa sāka savu uzņemšanas darbu Redfordas universitātē - valsts universitāte Virdžīnijā netālu no viņas dzimtās pilsētas pie Zilās kalnu grēdas. Viņa bija pirmā savā ģimenē, kas studēja augstskolā, un viņu ārkārtīgi iedvesmoja valsts augstskolu sniegtās iespējas. Uzņemšanas ir Eimijas otrā karjera. Viņa sāka savu karjeru valsts iestādē, strādājot Vašingtonā valdībai un nevalstiskajām organizācijām. Eimijai ir maģistra grāds no Džordžtaunas Ārlietu dienesta skolas un bakalaura grāds Francijas un starptautiskajās attiecībās no Sweet Briar koledžas. Viņā ir ievēlēta Augstskolu uzņemšanas padomju nacionālajā asociācijas valdē. Eimija pašlaik ir padomniece Ārvalstu skolu projektā, ko finansē ASV Valsts departaments. Tāpat viņa ir Schwabel koledžas resursu centra konsultatīvajā padomē Bostonas Latīņamerikāņu skolā.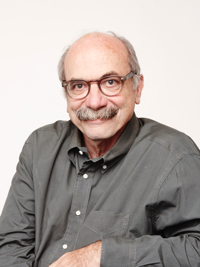 David Kelley
David Kelley is the founder and chairman of IDEO. He also founded Stanford University's Hasso Plattner Institute of Design, known as the d.school. As Stanford's Donald W. Whittier Professor in Mechanical Engineering, Kelley is the Academic Director of both the degree-granting undergraduate and graduate programs in design within the School of Engineering, and has been a professor in the program for more than 35 years. He is a graduate of Carnegie Mellon University and earned his master's degree from Stanford University in Engineering/Product Design. Kelley's work has been acknowledged with numerous design awards, and in addition to being inducted into the National Academy of Engineering, he holds honorary PhD's from both the Thayer School of Engineering at Dartmouth and Art Center College in Pasadena. Widely known for teaching human-centered design methodology and design thinking to students and business executives, Kelley and his brother Tom co-authored the New York Times best-selling book, Creative Confidence: Unleashing the Creative Potential Within Us All.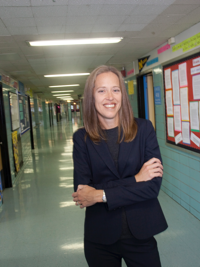 Wendy Kopp
Wendy Kopp is CEO and Co-founder of Teach For All, a global network of independent organizations that are cultivating their nations' promising future leaders to ensure their most marginalized children have the chance to fulfill their true potential. Wendy founded Teach For America in 1989 to marshal the energy of her generation against educational inequity in the United States. Today, more than 10,000 Teach For America corps members—outstanding recent college graduates and professionals of all academic disciplines—are in the midst of two-year teaching commitments in 50 urban and rural regions, and Teach For America has proven to be an unparalleled source of long-term leadership for expanding opportunity for children. After leading Teach For America's growth and development for 24 years, in 2013, Wendy transitioned out of the role of CEO. Today, she remains an active member of Teach For America's board.
Wendy led the development of Teach For All to be responsive to the initiative of inspiring social entrepreneurs around the world who were determined to adapt this approach in their own countries. Now in its eighth year, the Teach For All network is comprised of partner organizations in more than 35 countries around the world, including its founding partners Teach For America and the U.K.'s Teach First.
Wendy has been recognized as one of Time Magazine's 100 Most Influential People and is the recipient of numerous honorary degrees and awards for public service. She is the author of A Chance to Make History: What Works and What Doesn't in Providing an Excellent Education for All (2011) and One Day, All Children: The Unlikely Triumph of Teach For America and What I Learned Along the Way (2000). She holds a bachelor's degree from Princeton University, where she participated in the undergraduate program of the Woodrow Wilson School of Public and International Affairs. Wendy resides in New York City with her husband Richard Barth and their four children.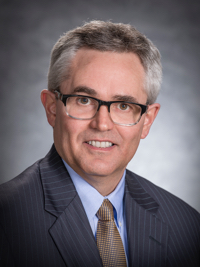 Matt Larson
Matt Larson is president of the National Council of Teachers of Mathematics (NCTM), a 70,000-member international mathematics education organization. Previously, Larson was the K–12 curriculum specialist for mathematics in Lincoln (Nebraska) Public Schools for more than 20 years.
Larsons uzsāka savu karjeru izglītībā kā vidusskolas matemātikas skolotājs. Viņš ir bijis autors vai līdzautors vairākām grāmatām, ieskaitot grāmatu sēriju mācību profesionāļu kopienām, kā arī matemātikas pamatprincipus. Viņš ir līdzautors "Vienādojumu līdzsvarošana: Ceļvedis skolu matemātikā mācībspēkiem un vecākiem", un viņš bijis "Darbību principi: matemātikas panākumu nodrošināšana ikvienam" (2014) autoru komandā. Larsons mācījis matemātiku gan pamatskolā, gan koledžā un bijis goda viesdocents Kolumbijas universitātes Skolotāju koledžā.
Matt Larson received his Ph.D., in curriculum and instruction, from the University of Nebraska–Lincoln.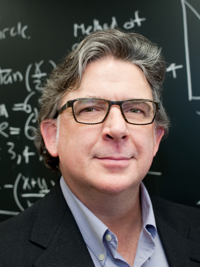 William McCallum
William G. McCallum is a University Distinguished Professor of Mathematics at the University of Arizona. Born in Sydney, Australia in 1956, he received his Ph.D. in Mathematics from Harvard University in 1984, under the supervision of Barry Mazur. After spending two years at the University of California, Berkeley, and one at the Mathematical Sciences Research Institute in Berkeley, he joined the faculty at the University of Arizona in 1987. In 1989 he joined the Harvard calculus consortium, and is the lead author of the consortium's multivariable calculus and college algebra texts. In 1993–94 he spent a year at the Institut des Hautes Etudes Scientifiques, and in 1995–96 he spent a year at the Institute for Advanced Study on a Centennial Fellowship from the American Mathematical Society. In 2005 he received the Director's Award for Distinguished Teaching Scholars from the National Science Foundation. In 2006 he founded the Institute for Mathematics and Education at the University of Arizona, and is currently its director. In 2009–2010 he was one of the lead writers for the Common Core State Standards in Mathematics. His professional interests include arithmetical algebraic geometry and mathematics education. He has received grants and written articles, essays, and books in both areas.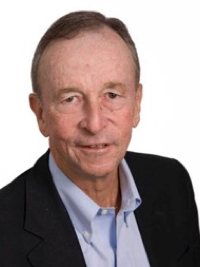 Henry McCance
Henry McCance joined Greylock in 1969 and focuses on the software sector, while overseeing Greylock's strategic direction. During the 40 years of his tenure, Greylock raised a series of 12 partnerships, with current committed capital in excess of $2 billion, and helped build approximately 300 developing companies. Mr. McCance received the National Venture Capital's Lifetime Achievement Award in May 2004 and was voted one of the country's 10 best VCs by Forbes in 2000. In 2004, he co-founded the Cure Alzheimer's Fund, an entrepreneurial non-profit. In 2008, Cure Alzheimer's Fund's core research project was named a Top 10 Medical Breakthrough by Time magazine and CNN. Mr. McCance is a graduate of Yale University and the Harvard Business School.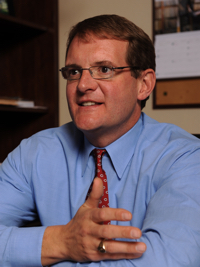 James Nondorf
James G. Nondorf is the Vice President for Enrollment and Student Advancement and Dean of College Admissions at the University of Chicago. Nondorf came to the University from Rensselaer Polytechnic Institute, where he held the position of Vice President for Enrollment and Dean of Admissions and Financial Aid. Prior to serving at Rensselaer, Nondorf was the Director of Student Outreach and Associate Director of Admissions at Yale University. He is credited with streamlining the admissions process, developing specialized recruitment programs, and achieving significant increases in both applicant pool and yield rates while drawing from an increasingly diverse demographic group. He also served as a fellow at Yale's Berkley College, where he was responsible for advising undergraduate students, as well as assisting in planning residential events and functions. He began his career with the Cambridge Technology Group (CTG), where he held progressively responsible positions eventually leading to his role as president. Prior to his tenure at Yale, he was involved in the start-up of the Terrace Community School, a charter school in Tampa, Florida, where he served as founding teacher, musical director, and coach. Nondorf received his Bachelor of Arts Degree in Economics from Yale University and his Master of Liberal Arts Degree in Ethics from Valparaiso University.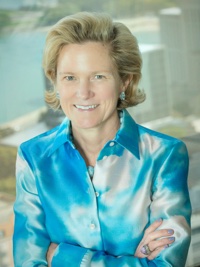 Deborah Quazzo
Debora ir vadošā partnere GSV AcceleraTE - riska kapitāla fondā, kas iegulda izcilos uzņēmējos un viņu uzņēmumos 75 miljardu dolāru vērtajā izglītības un talantu tehnoloģiju nozarē. Turklāt viņa ir līdzdibinātāja un vadošā partnere ASU+GSV Summit un GSV Advisors dibinātāja un vecākā padomniece. Tagad - desmitajā gadā - ASU+GSV Summit izceļ inovācijas un inovatorus visā pasaulē "preK to Gray" mācību un talantu vidē un piesaista vairāk nekā 4000 dalībnieku.
Debora šobrīd ir Ascend Learning (Blackstone un CCCP portfeļa uzņēmums), Degreed, The Educational Testing Service (ETS), Lightneer, Remind un Web.com (NASDAQ: WWWW) valdēs. Viņa ir arī novērotāju padomē CreativeLive un RaiseMe un konsultatīvajā padomē Area9 Lyceum. Viņa ir valdes locekle The Common Ground Foundation, Harvey Mudd koledžā, Nacionālajā Luisa universitātē Čikāgā, Hārvarda Biznesa skolas dekāna padomnieku padomē, Kāna akadēmijas Domu līderības padomē, Prinstonas universitātes dekāna padomnieku padomē, Strada Nākotnes nodarbinātības institūta konsultatīvajā komitejā. Viņa ir Ilionoisas Biznesa imigrācijas koalīcijas darba grupā. Iepriekš Debora strādājusi vairāku izglītības organizāciju valdēs, ieskaitot Čikāgas Izglītības padomi un KIPP: Chicago.
Debora 2014.gadā saņēmusi Arnolda M. Berlina 46. balvu par izciliem nopelniem Prinstonas universitātes labā no Prinstonas universitātes Čikāgas kluba, 2014.gada "Gada vizionārs" balvu no CFY PowerMyLearning, 2016.gadā LEAP čempiona balvu kā gada inovators izglītībā no Leap Innovations, 2016.gadā Īpašās ietekmes balvu no Golden Apple Foundation un 2017.gadā Vizionāra balvu no Amerikas Publicistu asociācijas. Debora 1982.gadā absolvējusi Prinstonas universitāti ar bakalaura grādu vēsturē un 1987.gadā ieguvusi maģistra grādu Hārvarda universitātē.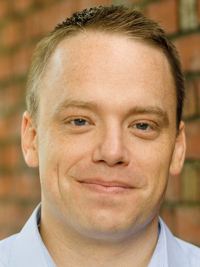 Todd Rose
Todd Rose is the President of the Center for Individual Opportunity. He is also the Director of the Mind, Brain, and Education program at the Harvard Graduate School of Education, where he teaches a course on Personalized Learning and leads the Laboratory for the Science of the Individual. Todd is the author of The End of Average: How We Succeed in a World That Values Sameness.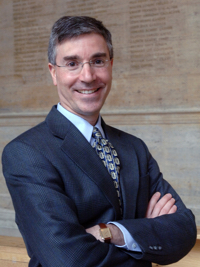 Stu Schmill
Stuart Schmill is dean of admissions and student financial services for the Massachusetts Institute of Technology. During his long tenure at MIT, Schmill has served the Institute in a variety of positions, including Director of Crew; Director of Parent, Student, and Young Alumni Programs in the MIT Alumni Association; Director of MIT's Educational Council; and Senior Associate Director of Admissions. Schmill joined the admissions office in 2002, was appointed Dean in 2008, and added Student Financial Services to his portfolio in 2016. An innovative and compassionate leader, Schmill has been honored with numerous leadership and coaching awards, and has served as a speaker at admissions conferences around the world, as well as guest faculty member at the Harvard Summer Institute for College Admissions. Beyond the MIT campus, Schmill has served as trustee, founder, or advisor to a variety of organizations, including the College Board, University of Cambridge International Examinations, Wayland-Weston Rowing Association, To The Water, Inc., and the Mandela Town Hall Health Spot. Schmill earned the Bachelor of Science degree in Mechanical Engineering from MIT in 1986.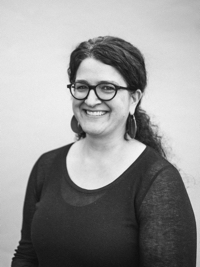 Sandy Speicher
Sendija Spaihere ir globāla dizaina un inovāciju uzņēmuma IDEO partnere. Viņa ir vadošā izpilddirektore IDEO Education, kas pēta cilvēku nepiepildītās vajadzības, vēlmes un mēģinājumus iedvesmoties jauniem risinājumiem dažādos virzienu izaicinājumos - sākot no cilvēku mācībām, beidzot ar sistēmu darbību. Viņa ar savu komandu palīdzējusi radīt maināma apjoma, saprātīgu izmaksu skolu modeļus Peru, skolu uzlabošanas stratēģijas Indijas nabadzīgākajai daļai, digitālās mācību platformas šī brīža skolēnu vajadzībām un jaunu vīziju pārtikas sistēmai Sanfrancisko skolās. Nesen viņa sadarbojusies ar Carnegie Corporation, lai iesāktu 100k in 10, ko prezidents Klintons nosaucis par jaunu modeli sociālām izmaiņām. Sendija ir stratēģiskā padomniece K-12 Laboratorijas tīklā Stenfordā. Viņa ir konsultatīvajās padomēs 100k in 10 un Pioneer Academy Dienvidāfrikas Republikā. Pirms pievienošanās IDEO Sendija mācījusi vizuālo komunikāciju Vašingtona universitātē Sentlūisā, kā arī pavadījusi sešus gadus, mācot dizaina domāšanu piektklasniekiem valsts skolā Sanfrancisko. Sendijai ir maģistra grāds izglītībā no Stenforda universitātes, kā arī bakalaura grāds vizuālajā komunikācijā no Vašingtona universitātes.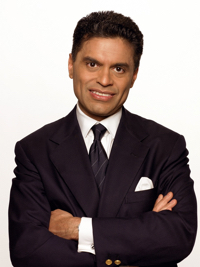 Fareed Zakaria
Fareed Zakaria hosts Fareed Zakaria GPS, is editor-at-large and a columnist for TIME magazine, and a columnist for The Washington Post, and an international bestselling author. Zakaria was editor of Newsweek International from 2000 to 2010 and a columnist for Newsweek. Prior to his tenure at Newsweek, Zakaria was managing editor of Foreign Affairs, a leading journal of international politics and economics from 1992 to 2010. He has served as an analyst for ABC News, a roundtable member of the ABC News political affairs program This Week with George Stephanopoulos, and as the host of Foreign Exchange with Fareed Zakaria on PBS. He has won numerous awards and been named to various lists, including Foreign Policy magazine's list of "Top 100 Global Thinkers" and Newsweek magazine's "Power 50" list of the most influential political figures of 2010. In 1999, Esquire magazine named Zakaria as "One of the 21 Most Important People of the 21st Century." He serves on the boards of Yale University, the Council of Foreign Relations, the Trilateral Commission, and Shakespeare and Company, a theater group in the Berkshires. He has received honorary degrees from Brown, the University of Miami, and Oberlin College, among other educational institutions. Zakaria earned a bachelor's degree from Yale University and a doctorate in political science from Harvard University.
,